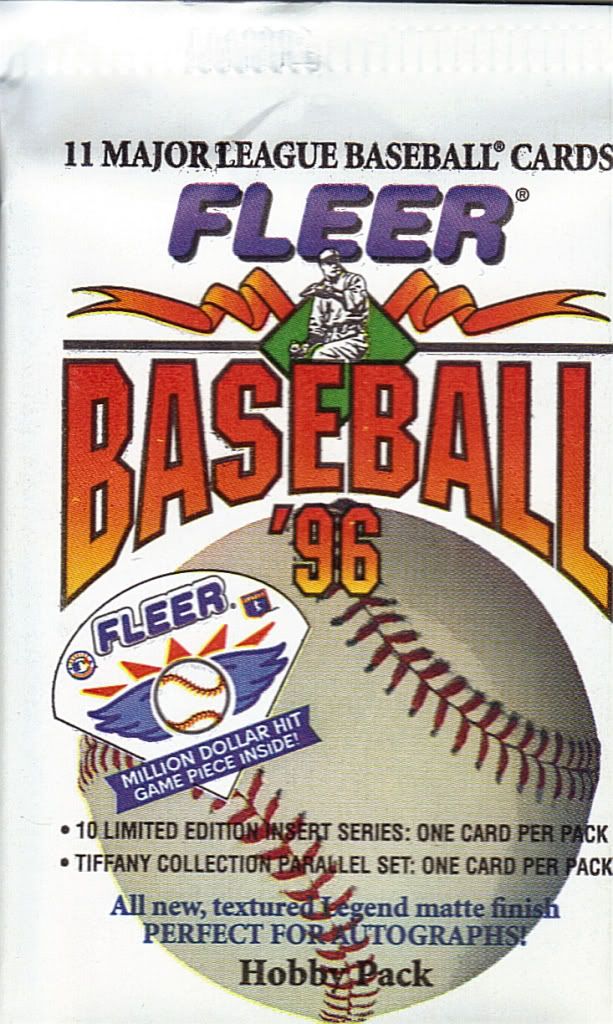 Fleer tried something different with their 1996 release...an all matte design. They dropped the UV coating on the fronts and backs. Unfortunately all of the letters on the card's front were still gold foil stamped. Each hobby pack contained 11 cards. There were 10 different insert sets with one card per pack. Glossy Tiffany parallels could also be found one per pack.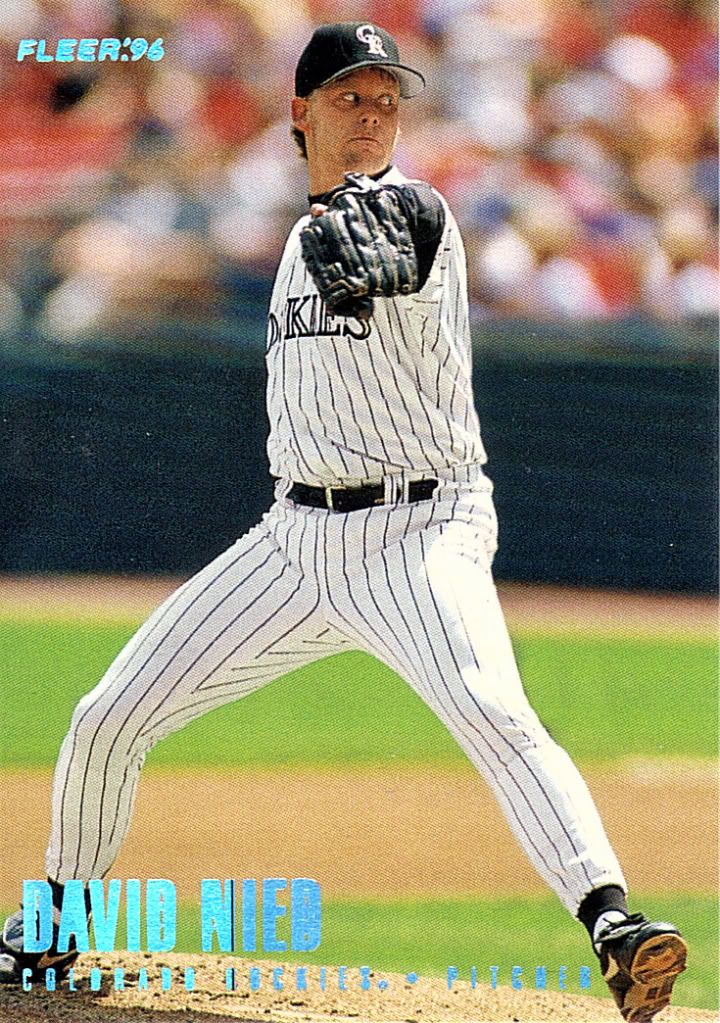 #369 David Nied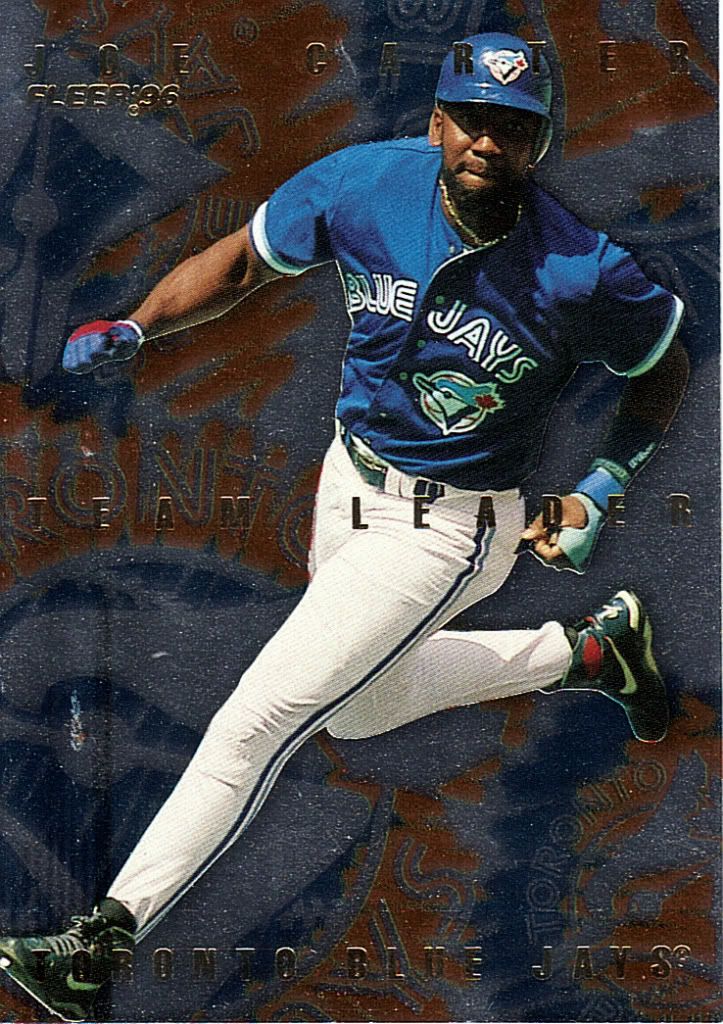 #14 Joe Carter - Team Leader (Hobby exclusive)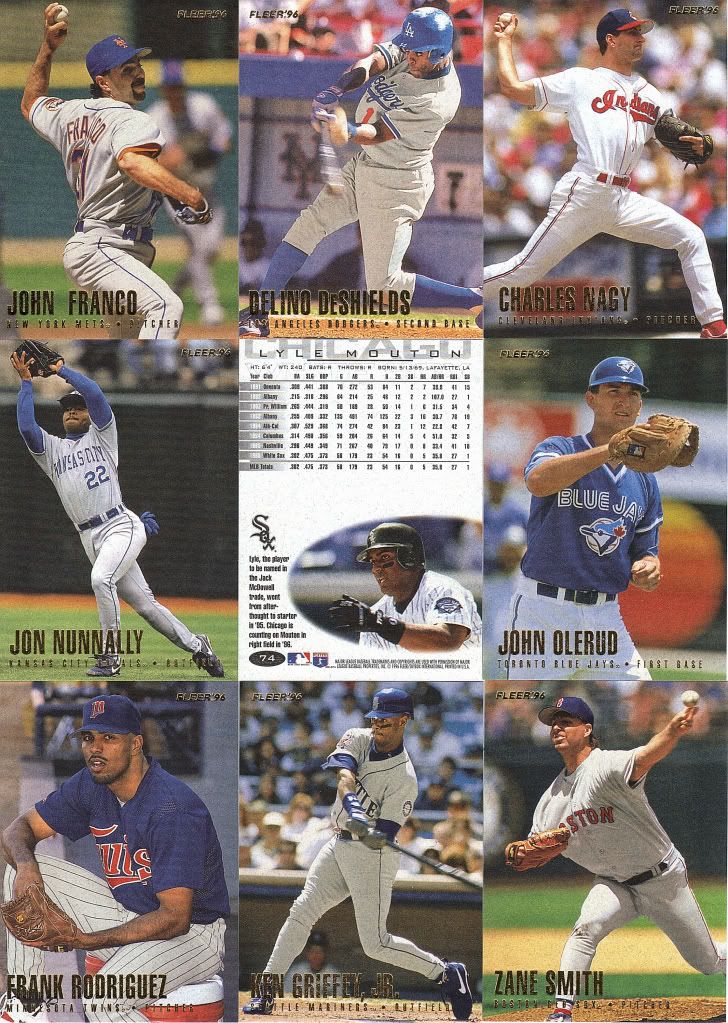 I personally love this set. If I didn't already have so much on my plate I'd attempt to build it. In this day and age of every set having bells and whistles it was refreshing opening something plain and simple again.