Greetings!
Hope everyone is doing well. Back on Monday, The Wifey, the boys, and my mother in law took my father in law to General Mitchell International Airport; he was flying out of Milwaukee for a conference in New Jersey. I didn't find out until the day after that while I was working and sleeping (preparing for the overnight working), after the gang dropped him off at the airport, they all decided to catch the Cubs - Brewers game at Miller Park. Lucky them.
They didn't stay the whole game (my mother in law has a thing about leaving early if it's a blowout or if she gets worried about traffic), which is
unfortunate for them
. However, they did enjoy rooting for the Cubbies among the Brew Crew fans.
While I was given their game recap, I was told the boys were given baseball cards when they got into the park. I checked online later and didn't see that it was on the Brewers' official promotional list. They gave me the cards so that I could post them for all to see...it's 2 promo packs of 2018 Topps Series 1!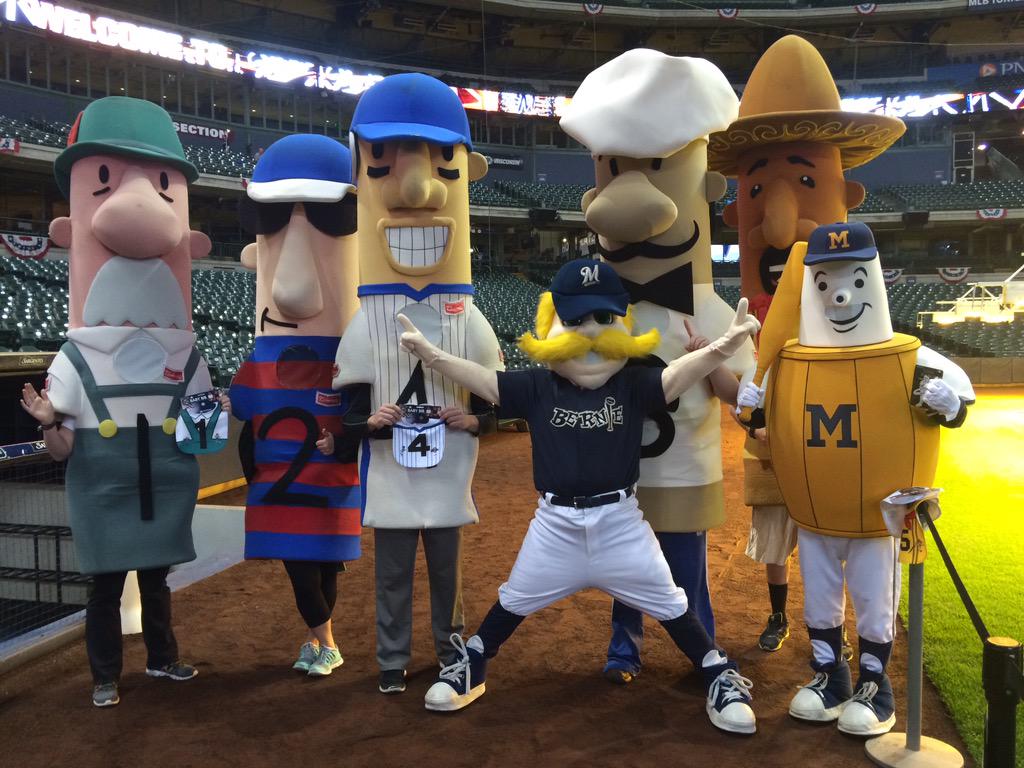 They stayed til after the Sausage Race...the Chorizo won.
They were each given a clear package of 4 Topps Series 1 cards as well as a promo card for Topps Now and the upcoming National Baseball Card Day. Here's what they got:
#40 - Carlos Santana
#346 - Max Scherzer (League Leaders)
As you can see, these are regular cards, nothing fancy about them. I was kinda bummed about that, hoping they got some sort of Stadium exclusive release or something.
#231 - Joe Mauer
#144 - Jean Segura
The Mariners are in first place!
Here's pack two:
#164 - Adeiny Hechavarria
#20 - Chris Sale
#64 - Giancarlo Stanton (League Leaders)
#36 - Anthony Rendon
The Marlins aren't in first place!
Here are some backs, as well as the front and back of the promo card:
Anyway, those are the packs. Series 2 was just released but APTBNL has kinda been going retro in recent months, so we're a little behind. I should be rectifying that unless others beat me to it. As always, thanks for reading!